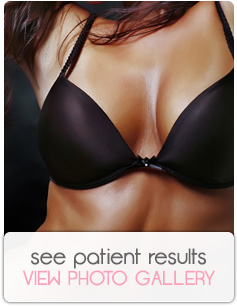 For many women, changes to the size or position of the breast over time can lead them to feel less-than-satisfied with their appearance. Many women yearn for the perky, youthful appearance they once had. As a renowned breast surgeon, Dr. Lee Corbett has helped many women reclaim their self-confidence and improve their appearance through breast lift surgery. Using the latest surgical techniques he provides beautiful, natural-looking results. Learn more about this advanced procedure by exploring the paragraphs below, and contact Dr. Corbett at (502) 721-0330 to schedule a consultation.
More about Breast Lift Surgery
Breast lift surgery is an advanced aesthetic procedure that is designed to combat effects that aging, breastfeeding or weight fluctuations can have on the breasts. In many cases, the breasts begin to sag or lose volume as women age. Breast lift surgery works to correct these changes and restore a youthful, more attractive appearance. In some cases, breast lift may be performed simultaneously with breast augmentation for a comprehensive final result.
Candidates for Breast Lift Surgery
The ideal breast lift candidate is a woman 18 years or older who wishes to correct the appearance of her sagging breasts. The procedure is typically performed on women in their 30s or older who are experiencing signs of aging or who have gone through pregnancy and breastfeeding. Breast lift surgery is not appropriate for patients who are pregnant or plan to become pregnant as this can hinder the long-term results of the procedure. It is also not appropriate for patients who plan on losing a significant amount of weight, as weight fluctuations can affect the appearance of the breasts. Patients who wish to pursue surgery should not smoke. Finally, it is important that patients have realistic expectations regarding the outcome of breast lift surgery. While the procedure can combat signs of aging, it cannot completely stop the aging process.
During a comprehensive consultation, Dr. Lee Corbett takes the time to understand each patient's unique circumstances. He evaluates their health history, aesthetic goals and other factors to determine if breast lift surgery is right for them. He also performs a thorough breast exam to help gain the information he needs to create a customized treatment plan.
The Procedure
Breast lift surgery is performed on an outpatient basis, under general anesthesia. The entire procedure can be completed in 1 1/2 to two hours, although it may take longer if incorporated with breast augmentation surgery. During breast lift surgery, Dr. Corbett will make incisions on the breast. These can either be made around the areola or around the areola and extending down to the breast crease. The type of incision used will be decided upon during a pre-surgery consultation and depends on several factors, including the extent of changes needed, Dr. Corbett's recommendations and the patient's preferences. Dr. Corbett then removes excess skin below the nipple and moves the nipple to a higher position on the breast. Then, the skin that was previously above the nipple is brought down and incisions are closed with sutures.
As with any surgical procedure, complications can occur and are best discussed at the time of your consultation. It is essential that patients be aware of potential complications before undergoing this or any surgical procedure.
Recovering from Breast Lift
Breast lift surgery is performed on an outpatient basis, and patients are able to return home on the same day of surgery. An overnight stay can be arranged for those who prefer it, and is often recommended for our out of town patients. In the days after surgery, patients experience minor swelling, bruising and discomfort. Dr. Corbett provides thorough post-operative instructions and prescribes medication to deal with these side effects. Most Kentucky breast lift patients can return to work and other normal activities within 10 days. Other strenuous activities, including heavy lifting, should be avoided for at least a few weeks. Dr. Corbett is committed to providing long-term results to his patients, which is just one reason he arranges several post-surgical visits to evaluate patient recovery. Should any questions or concerns arise during the recovery period, Dr. Corbett and his staff are available around the clock.
Schedule a Consultation Today
Breast lift surgery is an advanced procedure that can help women improve their appearance and self-confidence. Dr. Lee Corbett takes great pride in providing the personalized, compassionate and professional care patients need, as well as the results they deserve. To learn more about breast lift surgery or to schedule a consultation, contact Dr. Corbett today at (502)721-0330. You can also learn about other breast procedures, including breast augmentation and the difference between silicone v. saline breast implants.