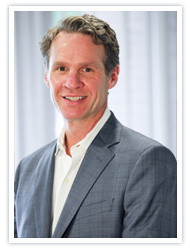 Dr. Lee Corbett is a highly experienced plastic surgeon who is board-certified by the American Board of Plastic Surgery. He has almost two decades of experience providing high-quality surgical procedures to patients who wish to enhance their appearance and self-confidence. While Dr. Corbett is skilled in a number of cosmetic procedures, including facial plastic surgery, body contouring, laser procedures and injectables, he is especially focused on breast enhancement surgery through procedures such as breast augmentation and breast lift surgery.
Dr. Corbett was born and raised in Louisville, Kentucky and completed his undergraduate studies at Vanderbilt University in Tennessee. He received his Doctor of Medicine degree at the University of Louisville. Dr. Corbett then completed a general surgery and plastic surgery residency and returned to Louisville in 1998. In 2003, he established his own private practice, Corbett Cosmetic Aesthetic Surgery and Med Spa, where he provides state-of-the-art treatments and professional, compassionate care to his patients.
Dr. Corbett stays abreast of developments in his field by remaining committed to continuing education and involvement in the industry. He is a Diplomate of the American Board of Plastic Surgery, an Active Member of the American Society of Plastic Surgeons and a Fellow of the American College of Surgeons. He is also on the Clinical Faculty of the University of Louisville Division of Plastic Surgery. In the past, he served as president of the Kentucky Society of Plastic Surgeons.
Dr. Corbett approaches each consultation and surgical appointment with one goal in mind: to help his patients realize their aesthetic goals. He takes into account each patient's unique characteristics and cosmetic goals to produce the changes they desire, while still achieving a natural-looking result. To learn more about Dr. Corbett, contact his practice today at 502-721-0330.