Dr. Lee Corbett is a board certified plastic surgeon who has more than 18 years of experience providing advanced cosmetic procedures. Over the years he has earned a widespread reputation for excellence by providing professional, attentive and personalized care. His expertise and track record for creating beautiful, natural-looking results attract countless patients from Kentucky and throughout the United States each year. Dr. Corbett and his staff are pleased to accommodate the unique needs of their out-of-town patients, to ensure a positive plastic surgery experience. Browse through the information below and contact Dr. Corbett's practice today at (502)721-0330 to learn more.
Convenient Accommodations
Dr. Corbett's office is centrally located in Louisville, Kentucky and just a short drive from the airport. There are also several hotels located in the area for those patients who require an overnight stay. Dr. Corbett recommends that all breast augmentation and breast lift patients who live more than two hours away stay in Louisville overnight on the day of their surgery.
Our staff lives locally and can make recommendations for hotel accommodations and other conveniences, including restaurants and nearby shopping.
Hotels near our location: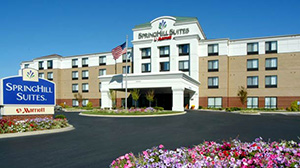 SpringHill Suites Hurstbourne
10101 Forest Green Boulevard Louisville, Kentucky 40223
Hotel Website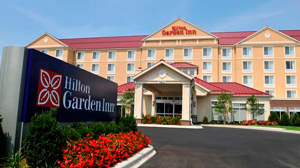 Hilton Garden Inn Louisville Northeast
9850 Park Plaza Avenue, Louisville, Kentucky 40241
Hotel Website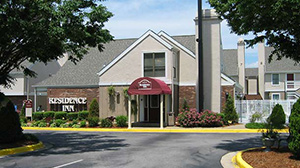 The Residence Inn by Marriott Louisville East
120 North Hurstbourne Parkway Louisville, Kentucky 40222
Hotel Website
Local restaurants near our location:
Stoney River
3900 Summit Plaza Drive Louisville, KY 40241
502.429.8944                                                                             
http://www.stoneyriver.com/parties-events/louisville-kentucky.html
Village Anchor
11507 Park Road Anchorage, KY 40223
502.708.1850
http://www.villageanchor.com/
Napa River Grill
Westport Village – 1211 Herr Lane Louisville, KY 40222
502.423.5822
http://www.napariverlouisville.com/
Local Attractions near our location:
Louisville Slugger Museum & Factory
http://www.sluggermuseum.com/
Churchhill Downs
http://www.churchilldowns.com/
The Frazier History Museum
http://www.fraziermuseum.org/
Arriving for Your Procedure
We typically recommend that patients who have never visited the practice before arrive one to two days prior to surgery. This will give you a chance to meet with Dr. Corbett before your surgical appointment. We also recommend that patients undergoing breast lift or breast augmentation in Kentucky travel with a companion who can care for them in the hours after the procedure. Patients will not be able to drive after surgery.
Schedule Your Consultation Today
Regardless of where you live, you can still receive the excellent care and remarkable surgical results you desire from Dr. Lee Corbett. Dr. Corbett and his staff understand the unique needs of out-of-town patients and will work with you to make your plastic surgery experience as safe, comfortable and convenient as possible. Learn more about travelling to Louisville for plastic surgery by calling his office at (502)721-0330.