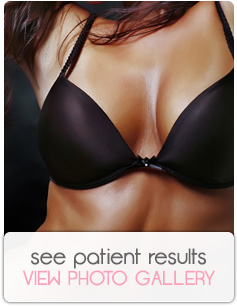 Accomplished breast surgeon Dr. Lee Corbett is proud to offer his patients a variety of options when it comes to breast augmentation surgery. In addition to offering FDA-approved silicone and saline breast implants, he provides patients with the option of teardrop or round shaped implants. These options help ensure that patients receive the cosmetic results they desire. Learn more about the different breast implant shapes available and contact Dr. Corbett's office today at (502)721-0330 to schedule your consultation.
Teardrop Breast Implants
Teardrop-shaped breast implants, commonly referred to as "Gummy Bear" implants or form stable implants, have more volume in the lower half of the implant. These implants are typically used for women who have very little breast tissue, as round breast implants may not produce a natural look for these women. Teardrop-shaped breast implants, sometimes called contoured, shaped or anatomical breast implants, have a textured outer surface. This textured surface is designed to prevent the implant from flipping or rotating once inside the body. In the event that the teardrop-shaped implant does rotate, an additional surgery may be necessary to ensure a natural-looking result. Another important thing to note about teardrop breast implants is that they maintain the same shape when a woman lies down. For some women, this is an unnatural look.
Round Breast Implants
Round breast implants are the most common type of implant used in breast augmentation surgery. These implants have the same amount of volume throughout the entire implant. These implants do not pose an issue in regard to implant rotation as they are symmetrical. Round implants tend to provide a fuller appearance than teardrop implants, and can have a textured or smooth surface. In general, round breast implants cost slightly less than teardrop implants.
Breast Implant Profiles
In addition to choosing the shape of the breast implant, patients must also choose the breast implant profile, meaning the distance the breast implant projects off of the chest wall. The projection of the implant is actually a ratio that depends on the diameter of the implant, rather than a fixed distance. Breast implant profiles can be classic moderate, moderate plus, high or ultra-high. High and Ultra High profile breast implants have the greatest amount of projection. This implant profile can allow a woman to get a smaller breast implant but still achieve a voluminous look. In general, the moderate plus and high profile implants are most commonly used.
Learn More about Your Breast Implant Options
Dr. Corbett is committed to providing an excellent surgical experience and final result to all of his patients. He does so by providing a thorough pre-surgery consultation, during which he explains all procedure options so that patients can make an informed decision. In addition, Dr. Corbett encourages all of his patients to return for a special pre-operative visit during which all of the specific details of your surgery day and your recovery are discussed. To learn more about breast implant shapes and implant profiles, contact his practice at (502)721-0330. During an appointment, Dr. Corbett can also educate you on other breast procedures, including Kentucky breast implant revision and breast lift surgery.