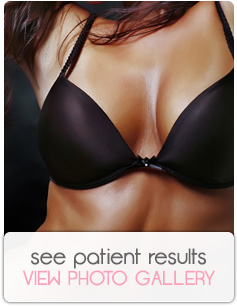 Board certified plastic surgeon Dr. Lee Corbett is a leading provider of breast surgery in Kentucky who has earned a reputation for excellence by using the very latest treatment techniques and technologies to help his patients achieve beautiful, natural-looking results. Performing breast augmentation for more than a decade, Dr. Corbett is skilled in a number of surgical techniques, each of which can produce the outcome his patient's desire. During a comprehensive consultation, Dr. Corbett reviews the options for incision placement and breast implant placement with each patient. By educating patients on their options, he is able to help them make informed treatment decisions. Learn more about breast augmentation incisions and implant placement options below.
Breast Augmentation Incision Types
Dr. Corbett understands that no two breast augmentation procedures are alike. In order to cater to the unique aesthetic goals and health considerations of each patient, different methods can be used to perform the procedure. At his state-of-the-art practice, Dr. Corbett offers different breast augmentation incision options. The incision type used depends on patient preferences and aesthetic goals, as well as Dr. Corbett's recommendations.
Inframammary Incision – This incision is made near the crease of the breast, just above where the breast meets the rib cage.
Periareolar Incision – An incision around the outside of the areola.
Breast Implant Placement
In addition to performing breast augmentation using various incision types, Dr. Corbett can also place the implant in one of three different locations of the breast area. Each placement option has its own distinct advantages. The decision on implant placement is made during a comprehensive consultation with Dr. Corbett at his Louisville, Kentucky practice.
Subglandular Implant Placement – During this type of breast augmentation procedure, the breast implant is placed behind the breast but in front of the muscles of the chest wall. This is the least invasive form of breast implant surgery and typically requires the least amount of recovery time. It is also ideal for women who are particularly muscular.
Partial Submuscular – As the name suggests, this procedure type involves placing the breast implant behind the breast tissue and partially under the chest muscles. During this procedure, a portion of the muscle is cut so that part of the implant sits beneath the muscle.
Submuscular – Submuscular implant placement requires the breast implant to be completely under the pectoralis muscle. While this is the most complex and in-depth procedure option, it also reduces the risk of a complication called capsular contracture.
Schedule a Consultation Today
There are a number of factors to consider when deciding to undergo breast augmentation surgery. As an experienced breast surgeon, Dr. Corbett works with patients to help them understand each aspect of the procedure as well as all of their treatment options. To learn more about breast augmentation surgery or to schedule a consultation, contact Dr. Corbett's practice today at (502)721-0330.