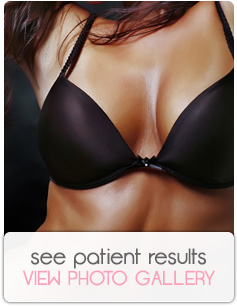 The decision to undergo plastic surgery can be life-changing for many people. Unfortunately, when the results of a cosmetic procedure aren't what a patient had hoped for it can be a change for the worse. With more than 18 years of experience as a plastic surgeon, Dr. Lee Corbett understands the frustration, dissatisfaction and other emotions that patients experience if they are unhappy with the results of a procedure, such as breast augmentation. He possesses the experience necessary to help these patients finally get the results they deserve. Through revision breast surgery, Dr. Corbett gives patients a second chance at achieving their ideal appearance. Learn more about this procedure below and contact Dr. Lee Corbett at (502) 721-0330 to schedule a consultation at his Louisville practice.
More about Revision Breast Surgery
Revision breast augmentation, sometimes known as secondary breast augmentation, is performed for women who are dissatisfied with the results of a procedure or have experienced complications from a procedure performed by another surgeon. Some women also choose to undergo secondary breast augmentation to change their breast implant type, size or shape. Other situations that may require breast revision include instances of complications such as implant rupture, capsular contracture or "double bubble." Finally, the surgery can also be performed for patients whose original results have changed as a result of the aging process and require a new surgery to achieve their ideal look.
Candidates for Revision Breast Augmentation
Women who are unhappy with the results of their breast augmentation or those who experience surgical complications may be candidates for breast augmentation revision. It is important that patients are in good health and have realistic expectations regarding the outcome of the procedure. Revision breast augmentation patients should not smoke. They also should not be pregnant or breastfeeding. During a comprehensive consultation, Dr. Corbett performs a thorough analysis of each patient's motivations for revision breast surgery, their aesthetic goals and their health history. He then makes recommendations for treatment to help them achieve their ideal results. It is important for revision breast augmentation patients to disclose all of their health conditions and current medications to ensure safety throughout the entire process.
The Procedure
Surgery is performed under general anesthesia on an outpatient basis. Because each patient pursues revision surgery for different reasons, no two procedures are exactly alike. Surgery time can range from one to 2 1/2 hours, depending on the specific treatment being performed. The replacement of breast implants is a less complex procedure when compared with addressing complications such as capsular contracture or double bubble. As an experienced breast surgeon, Dr. Corbett understands the unique circumstances surrounding revision breast surgery and is able to provide beautiful, natural-looking results, as well as minimal to no visible scarring. Prior to surgery, Dr. Corbett will review the entire procedure and address any questions or concerns that may arise.
Recovering from Revision Breast Augmentation
The recovery process for revision breast augmentation is similar to primary breast augmentation. Patients can return home on the same day of surgery or can opt for an overnight stay if preferred. For our out-of-town patients, we recommend staying at a local hotel. Patients will experience minor swelling, bruising and discomfort. Dr. Corbett provides thorough post-operative instructions and can prescribe medication to deal with any discomfort. Patients can return to work and routine activities within 10 days. Other strenuous activities should be avoided for several weeks. During post-surgical appointments, Dr. Corbett will monitor the healing process and address any questions or concerns.
Schedule a Consultation Today
Dr. Lee Corbett is a renowned breast surgeon who has years of experience helping patients achieve the results they deserve through Kentucky breast augmentation and revision breast augmentation. He takes the time to understand each patient's unique goals and needs in order to promote exemplary plastic surgery results. Learn more about secondary breast augmentation by contacting his practice today at (502)721-0330.