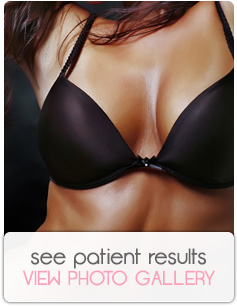 As a renowned breast surgeon, Dr. Lee Corbett is dedicated to providing his patients with a variety of safe, effective treatment options to help them achieve their cosmetic goals. At his state-of-the-art practice, he offers FDA-approved saline and silicone breast implants to his breast augmentation Kentucky patients. He is also one of the few surgeons in the area who uses the Keller Funnel™ "no-touch" implant device to make treatment as minimally invasive and safe as possible. Learn more about the benefits of each type of breast implant to get a better idea of which implant may be right for you. Contact his practice today at (502) 721-0330 to schedule your consultation and get more in-depth information.
Breast Implant Types in Louisville
When making the decision to undergo plastic surgery with Dr. Corbett, there are a number of factors to take into account, including the size, shape, placement and type of breast implant to be used. Silicone breast implants and saline breast implants each offer their own distinct advantages, which can play a role in a patient's decision about surgery.
Silicone breast implants consist of an outer silicone shell and are filled with silicone gel as well. The silicone fibers making up the gel are extensively cross linked meaning that it will NOT leak out of the implant if the implant were to break. These implants tend to have a more natural look and feel than their saline counterparts. In addition, they are lighter than saline breast implants. The FDA approved silicone breast implants for women 22 and older. This does not mean a woman under 22 cannot have silicone implants, it is considered an "off-label" use of the implant. Dr. Corbett will explain this more thoroughly at your consultation if applicable. Silicone implants have continued to gain popularity since their re-introduction into the cosmetic surgery market in 2006. Today, roughly 85 percent of breast augmentation procedures use silicone breast implants.
Dr. Corbett is committed to providing his patients with the latest and safest treatment techniques and is proud to utilize the Keller Funnel™, which drastically improves the delivery of silicone breast implants. Using the Keller Funnel™, Dr. Corbett is able to insert the silicone implant through a smaller incision and does not have to physically touch the implant. It is believed that this revolutionary technology drastically reduces the risk of infection and capsular contracture.
Silicone breast implants do have some drawbacks, however. These implants are at their full size prior to being placed in the body, and therefore silicone breast implant surgery requires slightly larger incisions, 3.5 – 4 cm. In addition, it can be difficult to detect a rupture in a silicone breast implant. Patients may require a 3-D Mammogram or an MRI to determine if any rupture has occurred. Patients who receive silicone breast implants are encouraged to have a breast evaluation every two years. Finally, silicone breast implants are more expensive than saline implants.
Saline breast implants consist of an outer silicone shell and are filled with a sterile salt water solution. These implants are filled after they are placed in the body, and are therefore easier to adjust in size than silicone breast implants. In addition, this means that saline breast implant surgery typically requires smaller incisions than surgery with silicone implants. Another advantage of saline breast implants is that deflation of the implant is immediately noticeable and can be handled right away. When a saline implant ruptures, the saltwater solution is absorbed naturally by the body and deflates quickly. Silicone implants, however, can be ruptured for some time before a patient notices that something is amiss. Women who have particularly thin skin or very little breast tissue may opt for silicone implants instead of saline, as saline implants are more prone to rippling or wrinkling.
Learn More about Breast Implant Types
During your consultation, Dr. Lee Corbett explains all of the aspects of breast augmentation surgery, including the benefits of saline and silicone implants. To learn more about which implant type may be right for you, contact his practice today at (502)721-0330. You can also discuss other types of breast surgery, including breast implant revision and breast lift in Louisville.